Start a Student Movement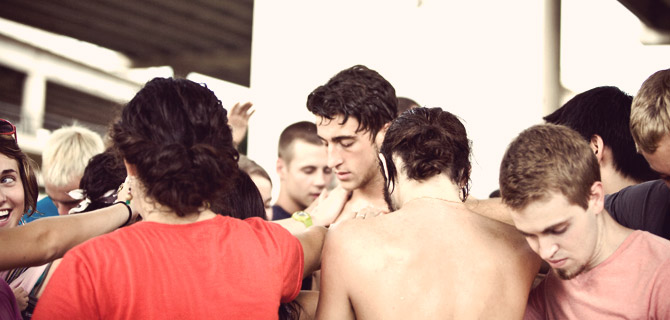 It's not a conference -- it's a hands-on experience that will help you launch a movement for the gospel in your region. SCPX has changed lives and equipped next generation leaders in over 15 nations since 2008.

Here's what students are saying:

"Through SCPX God showed me what it means to be a child of God…I had only been a believer for a few months before I did the SCPX, and it was so powerful finding out who I was in Christ. God transformed me from being really into drugs, partying, and depression to being someone who carried the Holy Spirit and knew it! SCPX rocket boosted me into the father heart of papa God." Read more…



– Michael, University of Texas at Austin

"SCPX helped break down Christ-like living to a very simple thing that anyone can understand, value, love and SHARE! I not only learned these principles, but used them right away – great preparation for planting a simple church." Read more…


– Sascha, Aldergrove Canada

"We didn't just get a bunch of head knowledge and wonder what we were going to do with it, we actually got to go out and practice what we had just learned! I left that SCPX with a renewed vision of how I could win my campus for Jesus." Read more…


– Tommy, Kansas City KS

"The first time we did SCPX we interacted with people on the street and learned to express the gospel through music, rap, and other creative outlets. This continues to influence our community as we incorporate creative expression in our worship gatherings and outreach." Read more…



– Lydia, Arizona State University

"SCPX was unlike anything I had ever experienced. God showed His power by healing me physically and setting me free of a life-long battle of allergies and asthma during those 10 days. Also, many bondages and sin struggles I had carried for a year were broken off of me at SCPX. This is because, more than church planting curriculum, SCPX is about knowing how much God loves us and our identity in Him. Then we were freed to love people radically. I have heard many SCPX "grads" say it was as if they received 'permission' to live in freedom and walk in radical obedience." Read more…



– Meghan, University of Texas at Austin




At a Student Church Planting eXperience (SCPX), you will live together, learn together, love each other, and reach out to your surrounding campus or city with the gospel. SCPX's have been replicated with great success throughout the United States, as well as Central America and Southeast and Central Asia. SCPX's have been initiated and led by students, post-grads, campus ministers, moms and dads.

Want to start a student movement for the gospel in your region? You and some friends can facilitate your own SCPX.

We'll help you create! Click here to learn how to do your own SCPX.